Mike Zeal • Clay Jarvis • Chris Nisley • Scott Mayo • Sam Massey
1/12/13 - Arneson River Theatre on the Riverwalk
2013 Riverfest Battle of the Bands
Smokehouse Guitar Army wishes to thank everyone for your support at the recent RiverFest Battle of the Bands. We are proud to have finished as Final Four Contestants and had a blast performing at The Arneson. It was great to have you in the audience and we look forward to seeing you again soon!
"Promo" - Bud Lite RiverFest - Battle of the Bands - January 12, 2013
---
Where it began for the Smokehouse Guitar Army
Shade Tree Saloon & Grill in Spring Branch, Texas ... April 6, 2012
... Thanks Kim!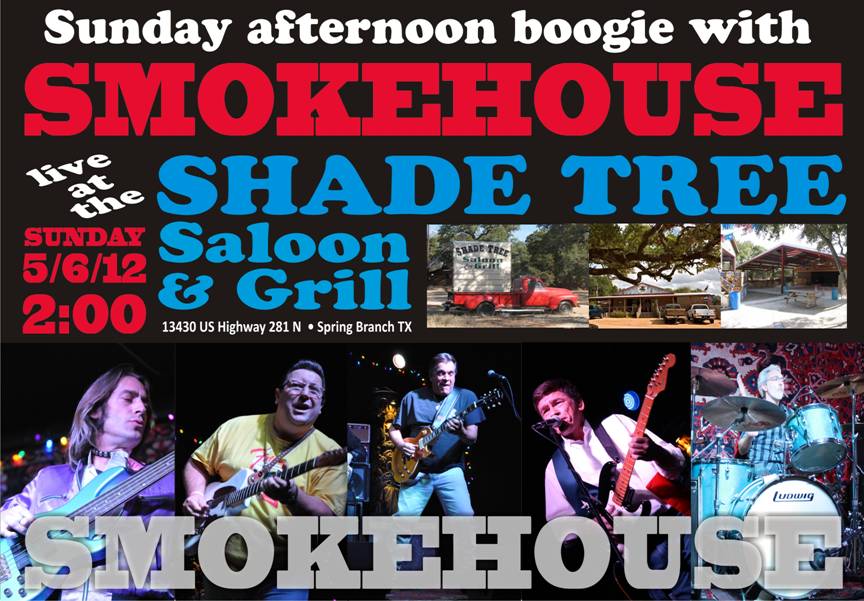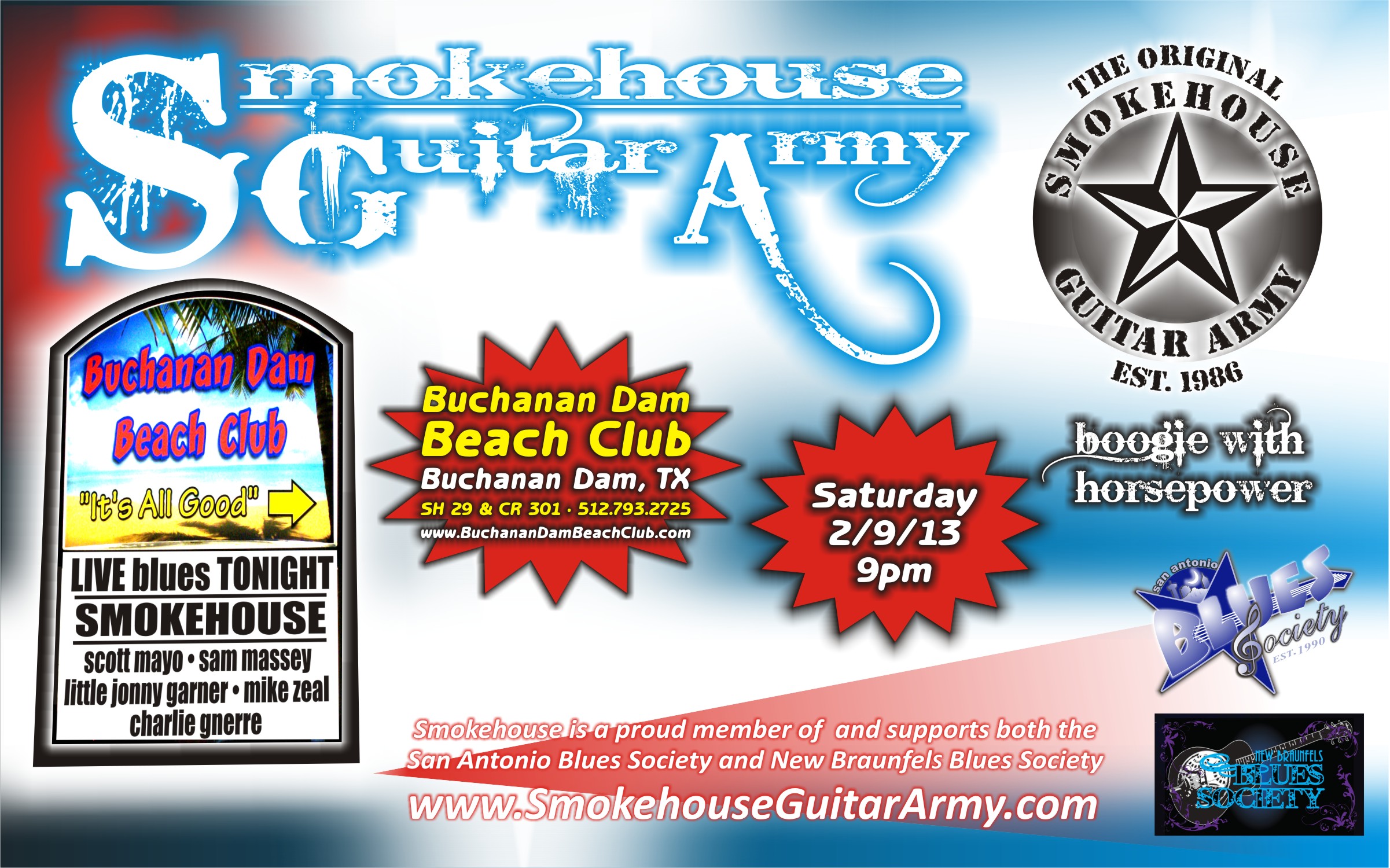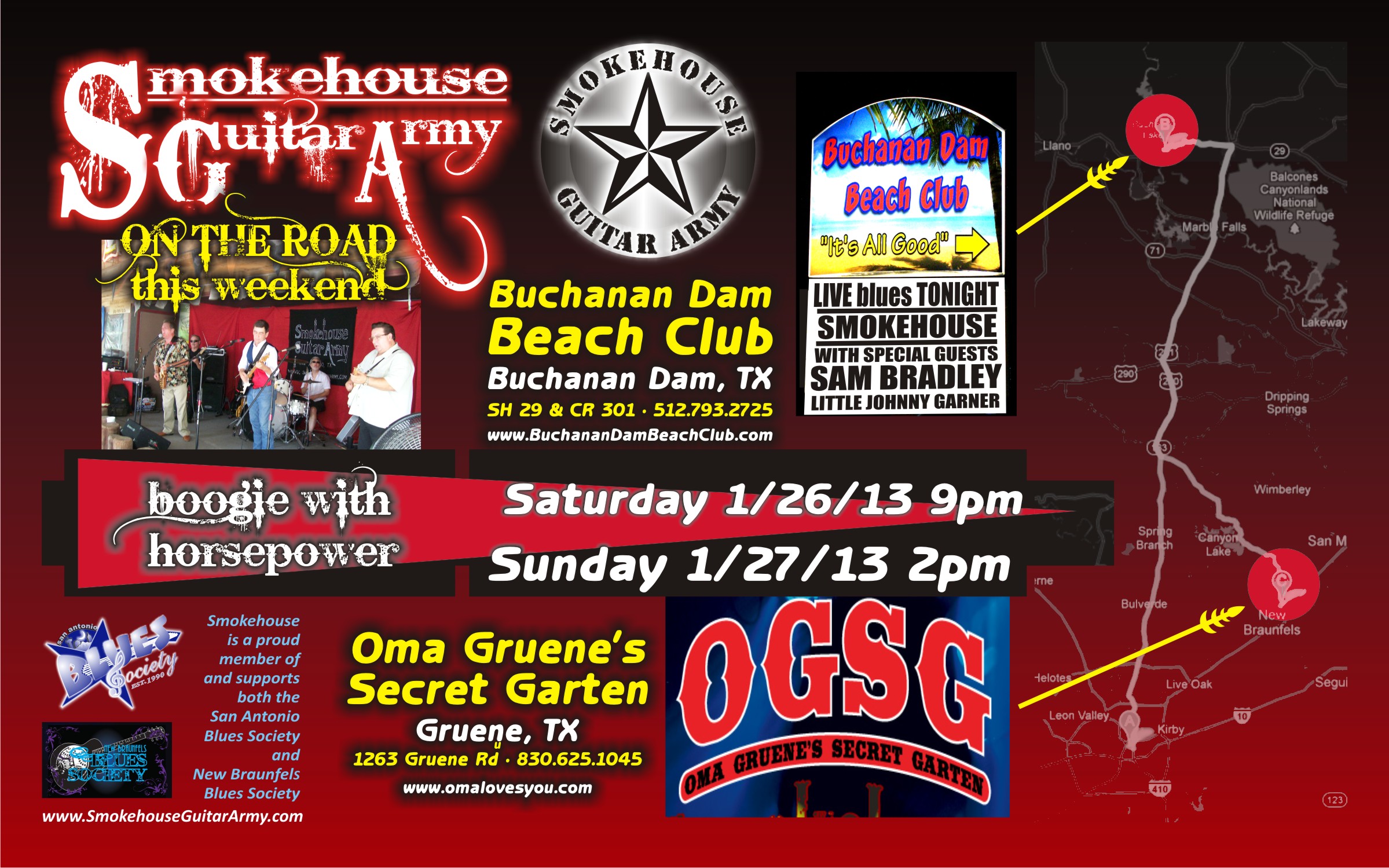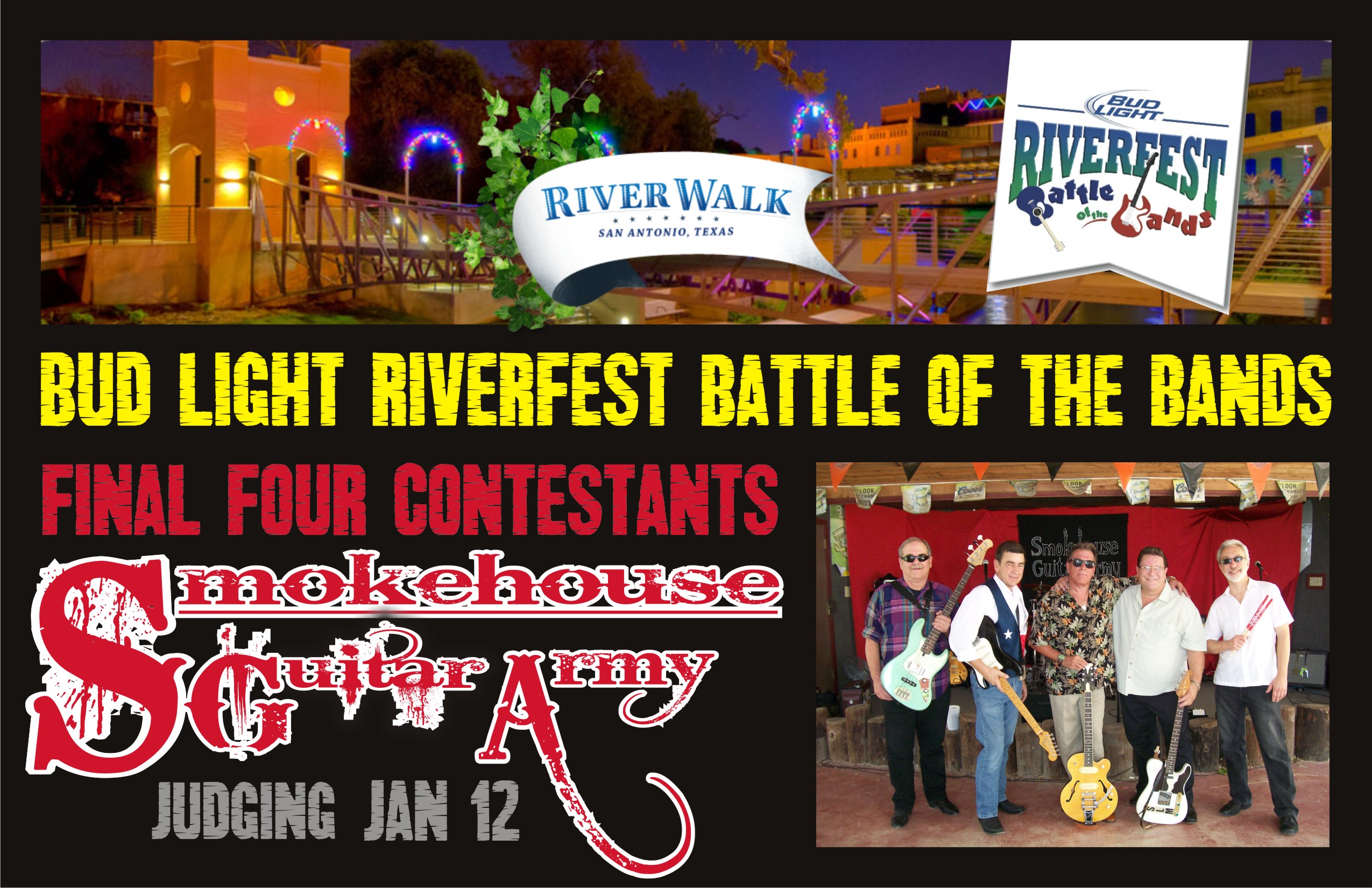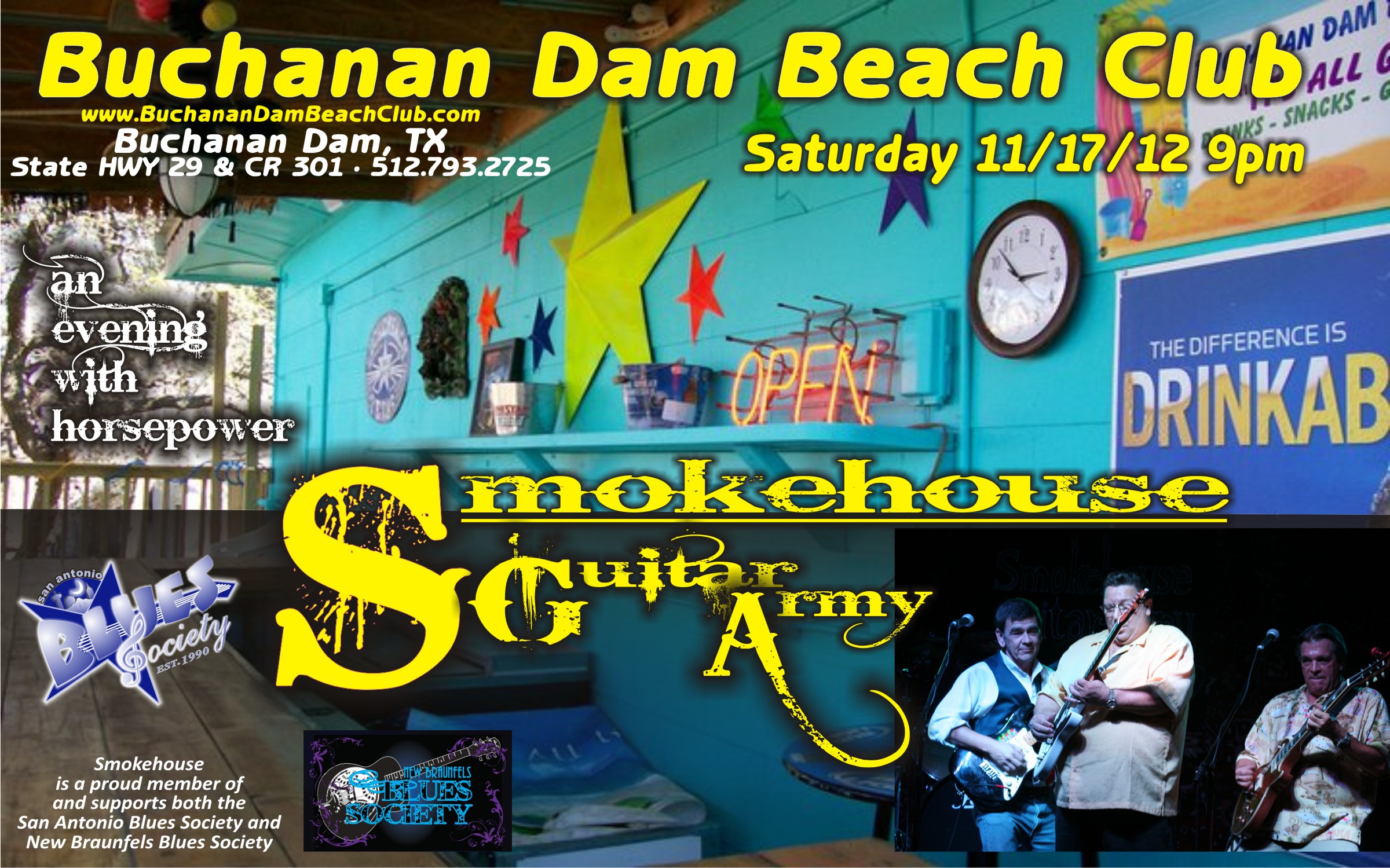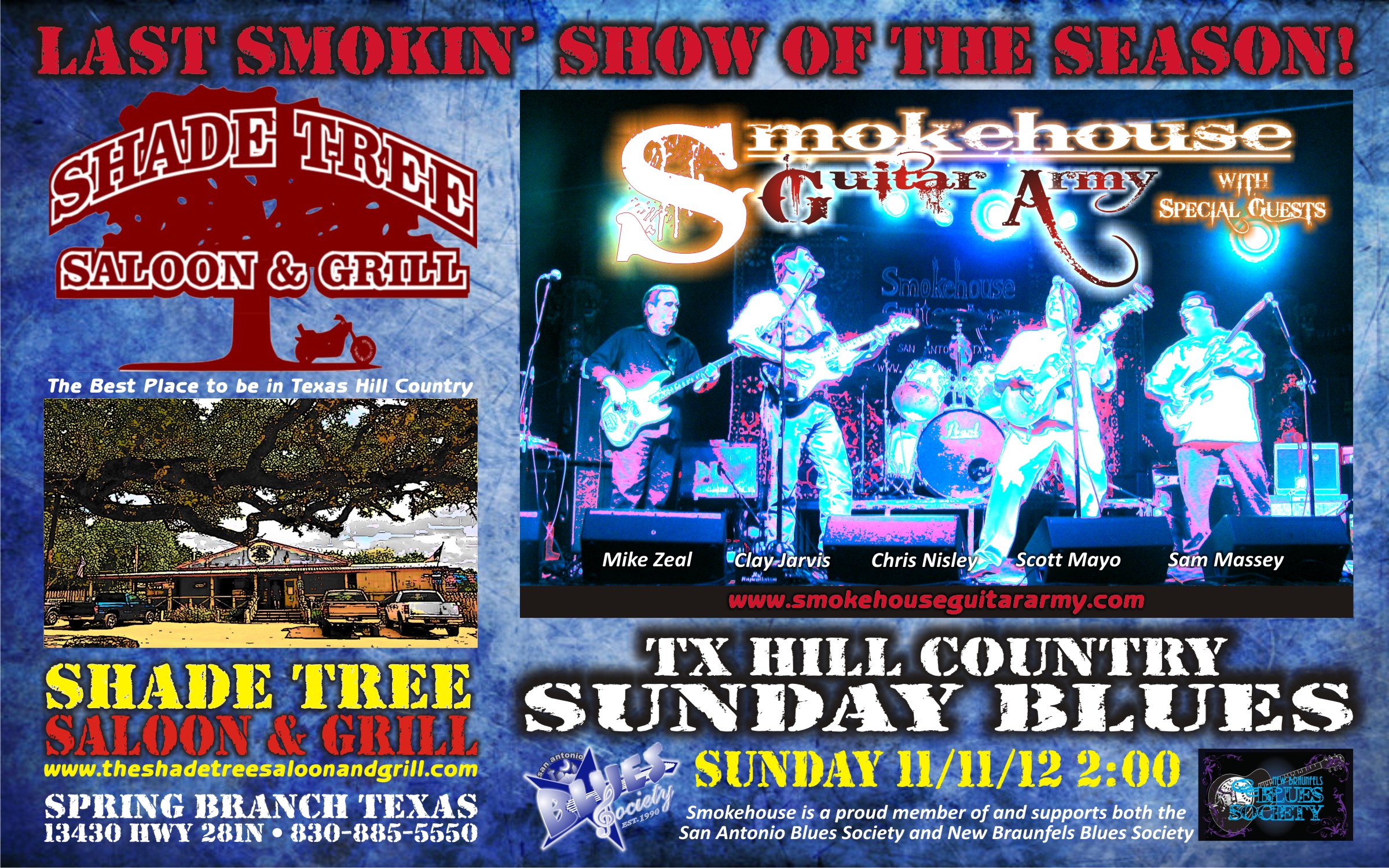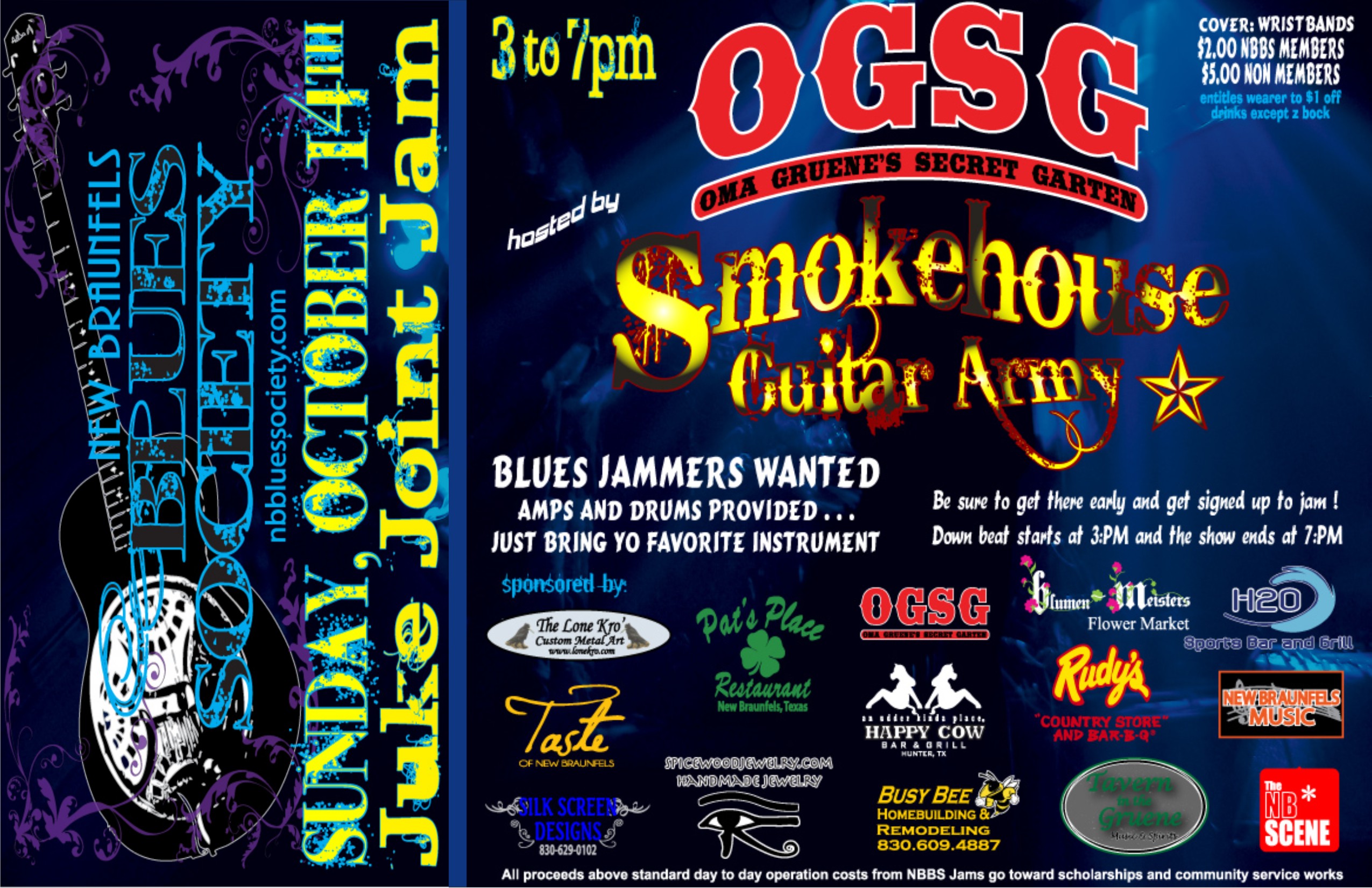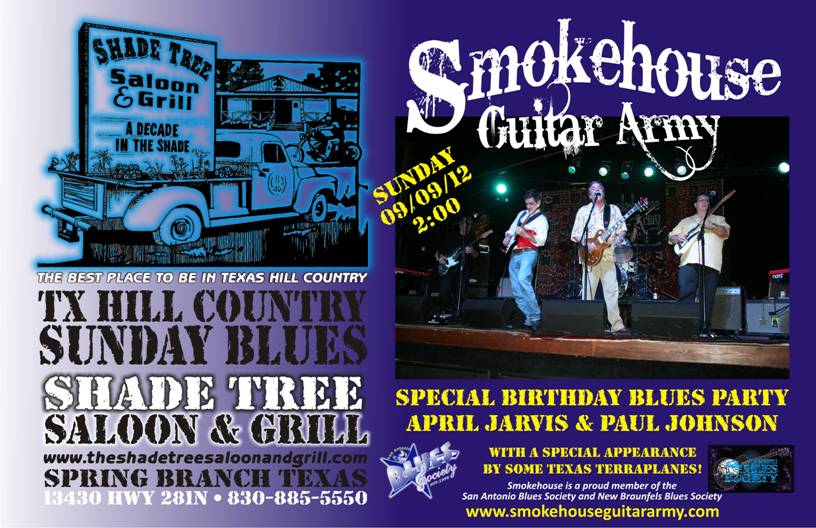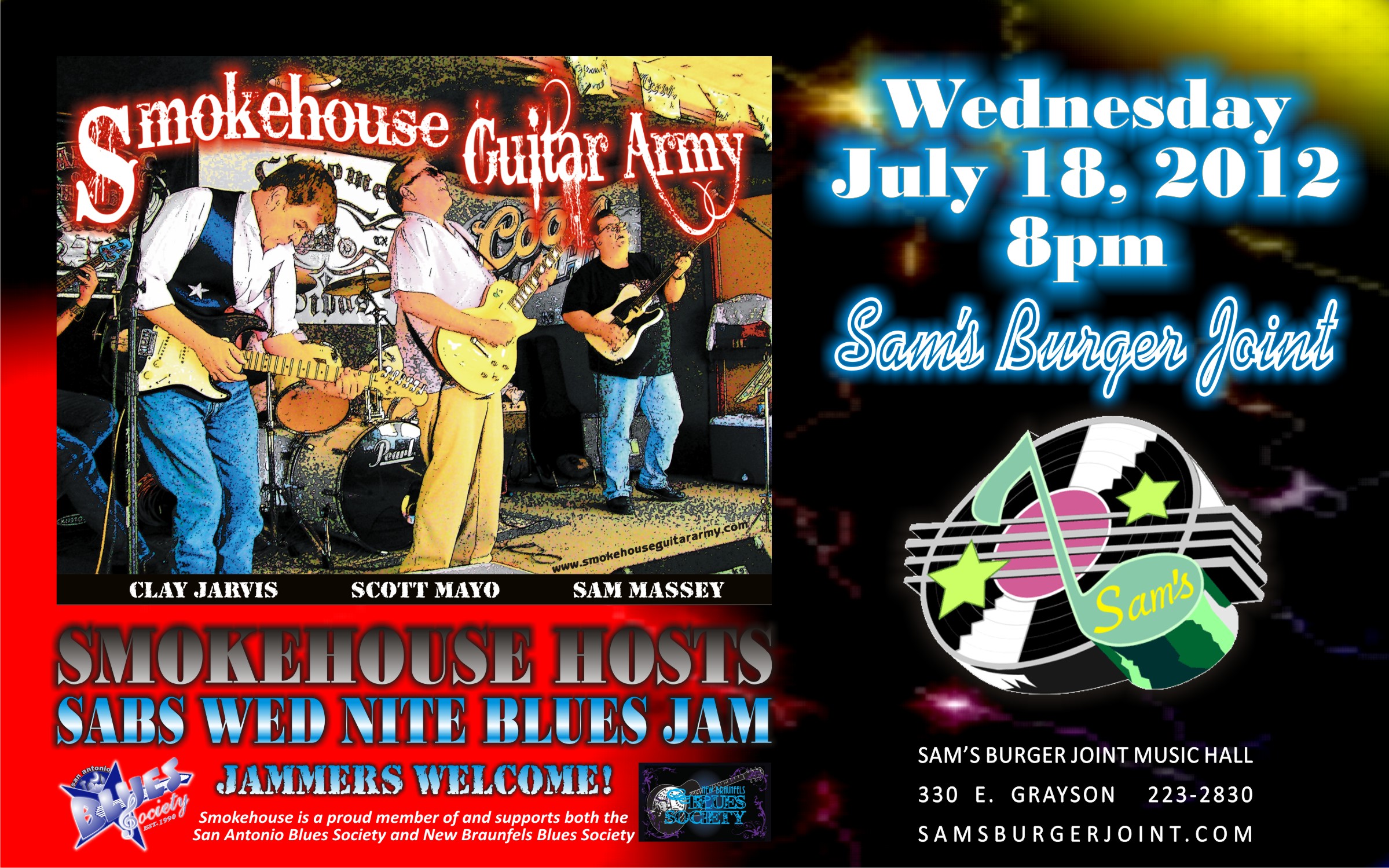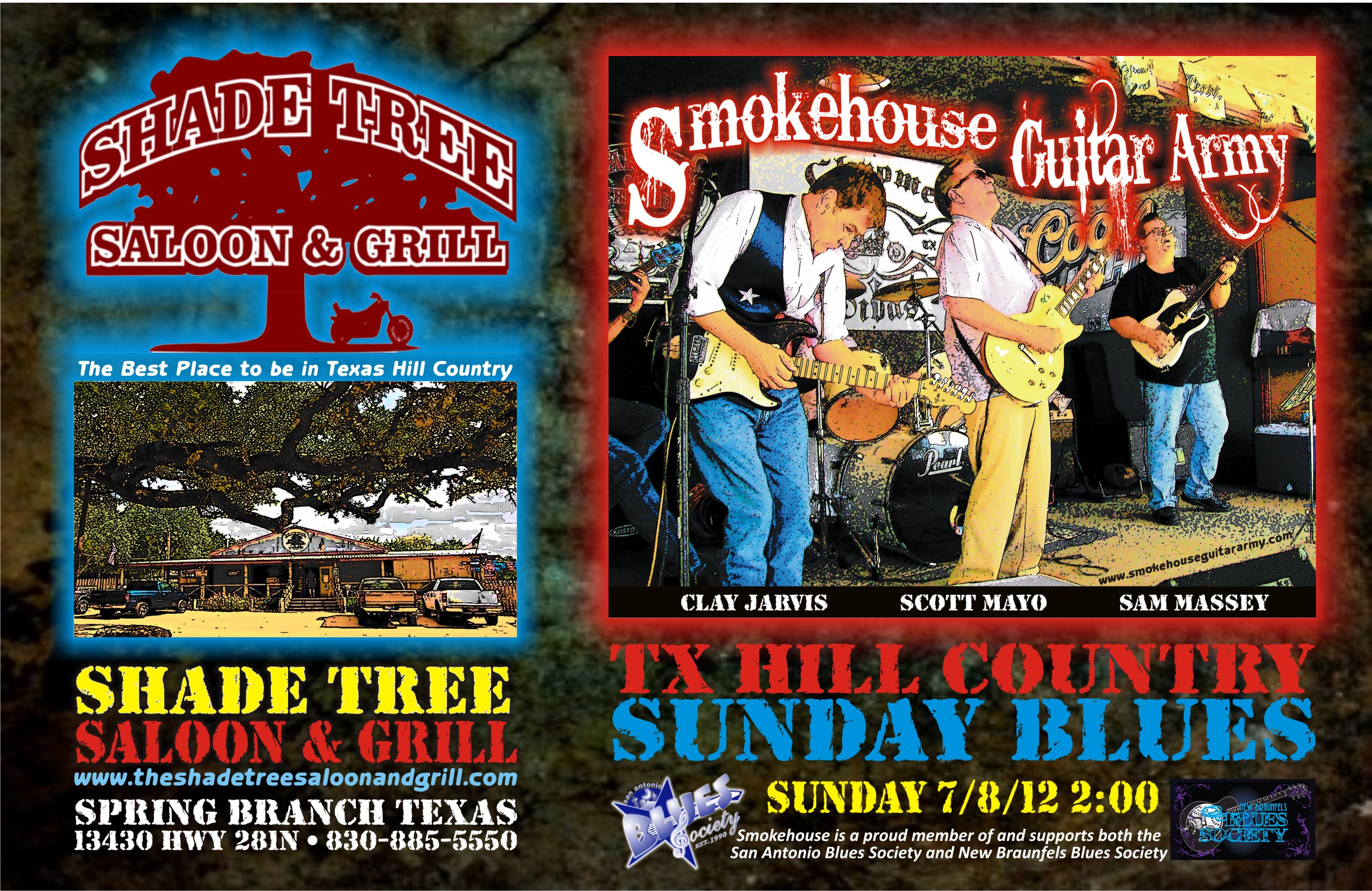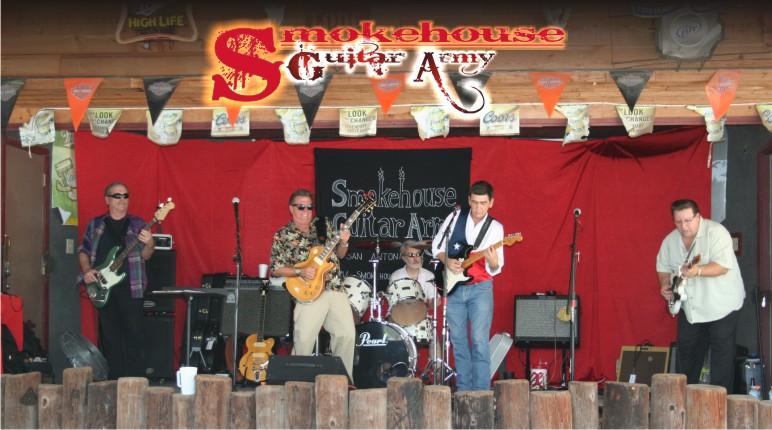 Mike Zeal • Scott Mayo • Chris Nisley • Clay Jarvis • Sam Massey
7/8/12 - Shade Tree Saloon & Grill

---
Thank you for visiting with us ...
Be sure and get to the Next Live SGA Show soon as you can!
*